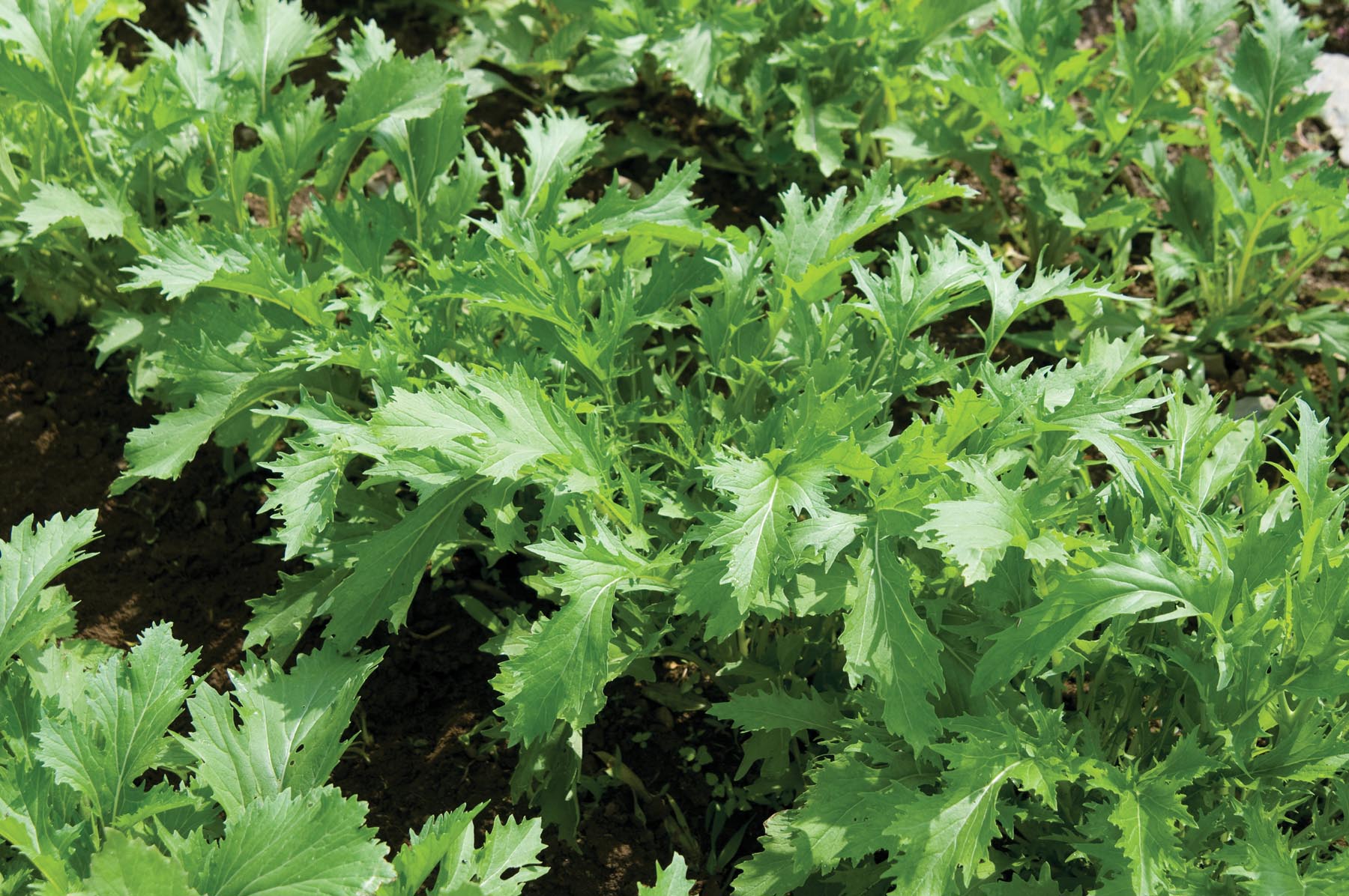 Mizuna Mustard Greens
Open Pollinated
An essential ingredient for a salad mix.
Traditional Japanese mustard green with a mild flavor. Mizuna produces many pencil-thin white stalks with fringed, deeply cut leaves. Produces greens for several weeks from one planting as "cut and come again".
sold out
Brassica rapa var. japonica
Cultue
Full of beauty and texture, mizen bring delight to gardeners and chef's alike. It is beautiful, spicy, bright, and gorgeous. Mizuna has the fresh, spicy taste of spring. It holds a distinct flavor profile, and is one of the most interesting greens around. Mizuna is a staple vegetable in many Asian countries. Mizuna is very cold tolerant, and can often over winter.
Soil and Nutrient Requirements
Mizuna can grown in a wide variety of soils, but will do best in well-drained soil with plenty of organic matter. The ideal soil pH range is 6.5-7.0.
Plant Spacing
9"
Row Spacing
7"
When to Plant
Mizuna does best in cooler weather. It can easily over winter in mild climates.
Harvest
Mizuna can be harvest as a baby leaf or full size plant. Baby leaves are more tender and best for eating raw. Larger leaves are typically cooked.
Sun Exposure
Mizuna prefers partial shade, and only needs 3-5 hours of sunlight daily.
Pests
Flea beetles can be controlled with diatomaceous Earth. ls susceptible to slug and snail damage.
Days to Maturity
Baby: 21 days
Full Size: 40 days